Hi there!
A note about treasuries: A treasury on Etsy is a collated group of 16 items, displayed in a grid pattern. People make them for shopping lists, gift guides, to keep their favourite items in one place or just for kicks. Every hour or two, Etsy chooses a treasury to be displayed on their front page, the page you get when you type in www.Etsy.com. If your item is on the front page, you can get lots of traffic through your store and hopefully some sales. According to Etsy etiquette, it is poor form to use your own items in a treasury. A bit "tacky", as they say. So many teams have an activity where members make treasuries featuring the items of their fellow teammates, and this way we can help each other get seen on the front page.
In my Australian Wandarrah team, last week we were making treasuries featuring this bag by Theresa from A Little Bird Made Me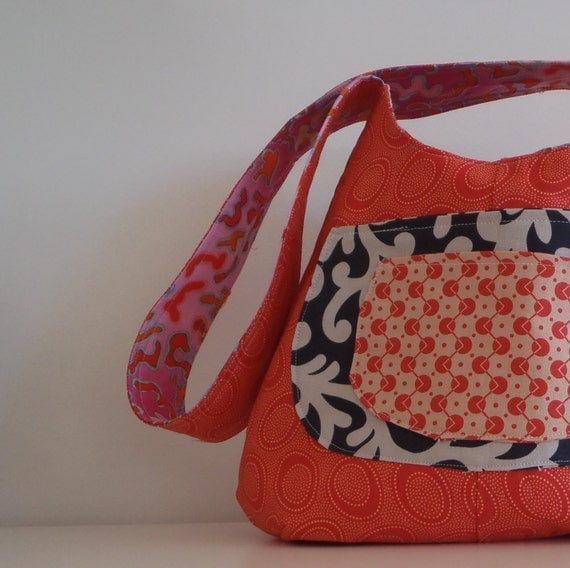 Theresa chose my treasury as the best one out of them all! What a privilege. Here it is.
A collection inspired by https://www.etsy.com/au/shop/Alittlebirdmademe

My prize? I got to choose one item from my shop to be the focus of this week's challenge.
I had a big think about what item to use. In the end I chose this one - because the picture has a white background which really makes a treasury stand out. And I thought everyone would have fun with the colours.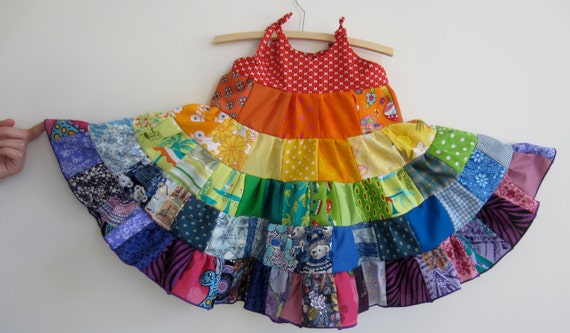 My team outdid themselves. They made 37 different treasuries, all featuring my dress. Then came the hard part - choosing the winner. Fortunately I was allowed to give honourable mentions - I decided to limit myself to five. If you click on the items in the treasuries here, you'll go though to Etsy. Don't forget to come back here after you've had a little look so you can see the rest of my nominations for treasury of the week!
First the honourable mentions:
Jay from Beautiful Blue Jay created this delightful treasury, called "Refracted"
I love the way it focuses attention on the dress, and it is very clever in a scientific kind of way
I really like the way the colours stand out in this one, and also the way Sue has everything neatly ordered by colour.
I love the flowers and flounces in this one by Alma from Heaven to Seven, and the sewing patterns look like my shopping list!
Deborah from Flotsam and Jetsum made this really quirky one named "Chutzpah" . I love those little green owls!


I love the way Alison from Foiling Star has more colour than white in her treasury. Very dramatic and effective.
And now for the winner.....drumroll please........
Brandi from Tommy's Hut. You can tell from a quick peek in Brandi's shop that she is an artist. She makes little boxes from Australian native timber and makes glass knobs to adorn them. Have a look at her bio page and find out a bit more about her art....
I feel like we are kindred spirits, since she is one who talks to trees.
But anyway, have a look at the treasury she made for me. It is like she has been reading my diary - it sums me up perfectly. I was most impressed. It spoke to me. It was me!
Hopefully it is ok to choose the winner based on my ego - it was really really hard to choose but Brandi had the winning edge.
Hannah's day

Well, I hope you have enjoyed my self indulgent blogpost. Thank you to my teamies from Australian Wandarrah team for all the hard work they put in. I have been very blessed. And I can't wait to see what item Brandi chooses for us to concentrate our treasury making skills on next week.